All I wanted was a fun modern retelling of Pride and Prejudice that maybe tackled some social issues. But this…why…why… I don't even want to write a prelude like why I picked it up. Let's just go…prepare for a rant.
Release: Aug. 2020
Page Count: 288
Format: Audiobook
Synopsis: (from Goodreads because I'm to lazy to summarize this book) "Hara Isari has big ambitions and they won't be sidetracked by her mother's insisting that she settle down soon. She dreams of leaving her small-town newspaper behind, as well as her felon father, and building a career as a sports writer, so when she is chosen to exclusively interview a basketball superstar, she jumps at the chance. It's time to show the bigwigs what she's truly made of. At the same time, she meets a rookie on the rise, Derek Darcy. Darcy is incredibly handsome, obnoxiously proud, and has a major chip on his shoulder. Hara can't think of a man more arrogant and infuriating. However, fate keeps bringing them together—from locker rooms to elegant parties, to the storm of the century—and what begins as a clash might just be more complicated than Hara anticipated. When she begins to see Darcy in a new light, Hara is not quite sure if she should drop the ball or play the love game."
Spoiler Review
This book is kind of a mess. First of all, it's one of those books which wants to use a popular classic to generate sales but not actually put in meaningful connections to the classic besides quirky quotes at the beginning of each chapter. Second, there is way too much going on for me to care about anything, and because of that everything feels so shallow. The worst part is there were interesting themes mentioned in this book that were just swept under the rug and ignored. The romance was painful to read about, as it went from 1 to 100 but never in between. Everything interesting that could have made this book interesting felt like a backdrop to nothing…just nothing.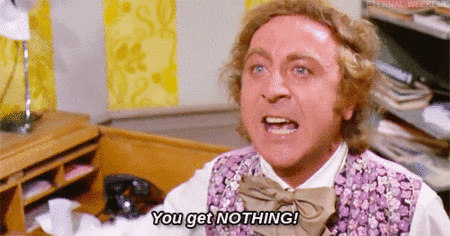 I know I won't be able to talk about all the issues I had with this book in this review, but I'll try to cover the big ones. Also, I won't be worrying about spoilers in this review, so if you want to read this book without being spoiled, just don't bother to continue.
So, the book kind of focuses on the drama (mostly illegal) of Derek Darcy's basketball team and journalist Hara Isari and her father (who's in prison). Charles is Darcy's best friend who gets this girl pregnant and then dumps her. He goes from being a good guy to being a douchebag (which makes sense because Darcy has known him for years and I'm not buying that he's shocked to see Charles use women).
There is the backdrop of a massive storm going through the city, which Darcy and Hara drive through to save a friend of Hara's, but then the storm is kind of forgotten for the rest of the book.
Similarly, Hara and Darcy kind of dislike each other for no reason while CONSTANTLY remarking on how hot each other's body is. I mean, through 75% of the book they objectify each other and then the plot seems to want you to conclude that they were together now. It doesn't help that both Hara and Darcy are described as perfect looking, and I never found them to be flawed or realistic. And their chemistry did not go beyond, "Hey, you're kind of hot." I really didn't buy any of the romance.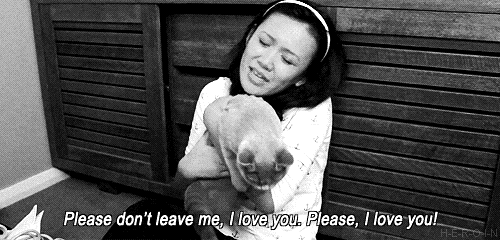 There was also a big part about the guy in charge of the basketball team being corrupt and engaging in very illegal business that Hara's father knew about. He even tries to kill Hara. He was such a bland villain whose motivations were never learned that I never felt worried for Hara or Darcy's safety.
I read at the beginning of the info for this book on Goodreads that it says "lightly inspired" by Pride and Prejudice and that demonstrates my main problem with this book. There are a lot of stories about hate-to-love relationships. It's a common trope that isn't just found in P&P. But when you market your book around being based on a book, it has to have more similarity than a common trope found in many varying books.
Saying that, clearly the marketing did work. I wouldn't have read it if it hadn't said inspired by P&P, but here's the problem with that: I didn't like it. And considering it's only got an average rating of 2.79 on Goodreads (which is really low, honestly), clearly a lot of readers agree with me. Just because you book is "inspired" by another book readers love does not mean those readers will love your book.
Gosh, I was harsh on this book. But I think part of the reason is because it could have handled so many of its themes better. There's a theme of parent expectations and finding your own voice (both with Darcy and Hara), which was mostly ignored in the end. There is the theme of not judging a book by its cover (which clearly I did with this book and I made a huge mistake, so maybe the book did succeed in this theme…joking). It mentions Darcy's dad looking down on black people for playing basketball because it's a stereotype, which would have been a brilliant idea to examine! But nope…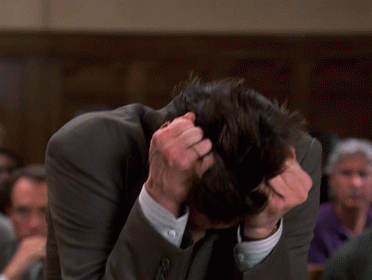 Nothing is explored! It's set around basketball but I feel like the author knew nothing of basketball. It's set during a storm with major flooding, which effects the lives of hundreds, and yet that's ignored.
Have you heard of this book or, after my rant review, do you want to try reading it? If you've read it, I'd love to hear what you thought about it even if you disagree with me completely. Let me know your thoughts down in the comments, follow my blog for more musings and, as always,
Best wishes in your life full of adventure,
Madame Writer