Yeah…unfortunately, this is not clickbait. I started this blog back in December of 2016. And this will be my last post for the foreseeable future. I can't believe it's already been almost five years that I've posting on an almost perfect schedule (there are just a handful of times I couldn't post for various reasons). I started with no followers but my mother, and now I've grown to almost 1,500 followers. It's something I'm very proud of and I have loved every minute of blogging!
Blogging is such a fulfilling enterprise and it's taught me valuable lessons. I have gotten better at writing and now writing pretty much everything short feels like a breeze to me. Words come more easily to me and I'm much better at basic grammar. I have learned better discipline and been able to talk to other amazing book nerds about books!
So you might be asking, why are you quitting if you've enjoyed it so much?
The main reason is: I'm engaged.
Yes, my boyfriend popped the question and we're getting married next year. On one hand, that's great news! But it also means I have a wedding to plan while finishing up my college degree. Also, with getting married and starting a new life, I'll be soon starting a full time job, as well as being able to take care of a new place. Because finances will be tight for my fiancé and I at first, I realize that right now it's just not feasible for me to spend time writing this blog.
I did the math and I spend about between five to eight hours a week on WordPress, between actually writing my two blogs a week, answering comments, and reading other blogs on here. And that is five to eight hours I won't have soon. Especially something that is just a hobby that doesn't make me any money (I've been making about $6 a month from ads).
So, what's going to happen?
I'm no longer going to post on my blog. In December, when my paid WordPress plan ends, I will not be renewing it. I mean, it is $50 a year I don't need to spend and every bit helps. My blog's website will transition from madamewriterblog.com to madamewriterblog.wordpress.com, the free version of WordPress. I talked to WordPress and they were very helpful in informing me that all my content will stay exactly as it is, so you or any other readers can return to my blog and read anything on here.
A part of me is hoping that this will be a temporary break for a year or so, but I'm honestly not sure. As much as I would love to come back to WordPress in the future, it may not be something I ever have time for.
For now, I will still be on Youtube posting videos once a week. In the 8 months I have been doing Youtube, my channel has grown more than my WordPress blog did in two years, which is pretty impressive. I'm also finding it to be a new and challenging endeavor while I think I have gained all the knowledge I can from WordPress.
Before I go, I want to thank all of you for almost 5 years of an amazing time.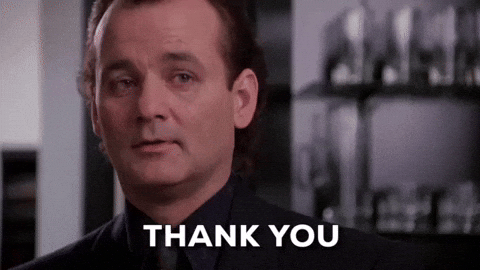 And thank you for tuning in every week to hear my rants and raving on books, movies, and writing.
Take care and best wishes in your life full of adventure,
Anne (Madame Writer)