This will be another sort of musing post. I'm still sick, though I'm better than last week (geez, this flu hangs on forever). Anyways, for those who don't know, yesterday was the anniversary of the founding of Jamestown in 1607 in Virginia. This last semester in college I took a Colonial American class. I really enjoyed it, and what I learned the most was the disparage between what most people think of the Colonial era (usually just Revolutionary Times around 1776) and what actually constitutes Colonial America (starting in the early 1600s and stopping after the Revolutionary War).
This got me thinking about why a lot of modern historical readers like me know more about certain eras and less about others. My main answer for this are that some eras are written about more, so readers like me tend to pick up more books about certain eras simply because those are the ones available.
But why are certain eras written about more than others?
First and foremost, I think it has to do with nearness in relative time. Think of all the main historical eras you see a lot in both fiction and nonfiction alike. There are a lot of WWII books (probably these are the most common), Victorian books, 1920s books, etc. All of these have one thing in common. They are all recent history, less than two hundred years ago. I most commonly see the 20th century written about.
Why is that? It might be easier to do research, because there is more information out there. Or it might be simply that they are jumping on trends. WWII books have proved to be popular, so why not make a bunch? While I love WWII books, I am kind of sick of just how many new historical releases are set in that era.
However, this "recent history" theory cannot be the only explanation. For example, certain other historical time periods of more distant histories are popular too.
For example, the Tudor era (especially concerning Elizabeth I and her father Henry VIII) as well as Ancient Egypt are two eras which are commonly written out which are farther back in history. But that leaves a lot of gaps in history, not just by era, but also by place.
Yes, Ancient Egypt is a fascinating ancient kingdom with a lot of power. But you never hear of Mansa Musa, considered the richest man who ever lived who ruled the Mali empire in the 14th century (in Africa). What about the Aztecs in America? I can just think of a couple books I've read about them (not to mention all the lesser known early American civilizations like the Anasazi and Olmec). What about the the Khmer Empire in modern Cambodia, which gave us famous landmarks like Angkor Wat, which at its height rivaled even the Chinese Empire.
Even Chinese historical fiction seems to focus more on modern Chinese history nearing the end of the Qing Dynasty in the 19th century. What about all the incredibly powerful empires before that, like the Qin Dynasty (famous for its terracotta warriors and the Great Wall of Chinese) and the Tang Dynasty (around the 7th century A.D.) where some of the most famous cultural achievements were made in Chinese history.
My point is, there are so many eras and places in the world which I rarely or never see in historical fiction. I'm not counting scholarly writings as these eras, as scholarly books very rarely get read by an average reader.
But again, I think a similar reasoning fits for why a lot of these eras are rarely covered in historical novels. One, for various reasons some eras are simply more popular than others. For example, with Ancient Egypt, there was a massive resurgence of its popularity in the early 20th century, especially with the finding of Tutankhamun's tomb and Mummy movies from the 1930s. Similarly, the Tudor era has been made popular by Shakespeare still being read as well as King Henry VIII's infamous six wives (though that is hardly that much compared to how many wives most Chinese emperors had).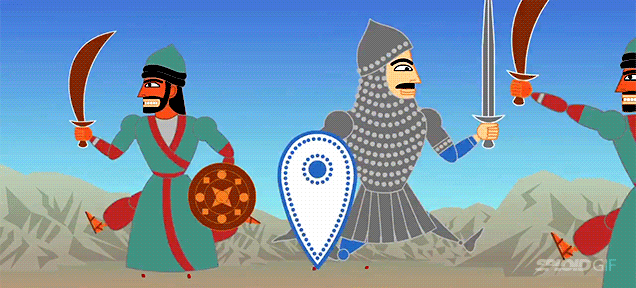 Another reason is that there are a lot of more information about those eras, making it easier for average historian fans to do research and write a fictional book about that era. Some of the less popular civilizations I mentioned above didn't have any writing about them, like the Anasazi in America and the Khmer Empire in Cambodia. It's just harder to learn about an era when there is less writing about them.
I know this is a really random post, but what are your thoughts on this topic? Why do you think certain historical eras are commonly seen in fiction, while others are less so? Would you like to see some eras not commonly written about covered more? Let me know your thoughts down in the comments, thank you so much for reading, follow my blog for more musings and, as always,
Best wishes in your life full of adventure,
Anne