I know Valentine's Day is already over, but I did this tag Saturday on my Youtube channel, so it will have to work. Mostly I did this book tag because I couldn't finish Siege and Storm by Leigh Bardugo. But next week, I promise! So today we are doing this fun book tag. It was originally created by Pampered Pages over on Youtube.
Also, my midterms are starting this week (half this week, half next week), so I wanted to do a light, fun post I didn't have to think about too much. So let's get into it!
1. What is your favorite Valentine's Day-themed candy?
I don't really have a favorite kind of candy, but I do love getting heart-shaped candy of other things (like chocolate that is heart-shaped).
2. Do you enjoy reading romance?
I have mixed feelings about romance. Some classic romance novels are my favorite, such as Pride and Prejudice by Jane Austen and North and South by Elizabeth Gaskell. But it's a rare modern romance that I really love. I do on occasion read romance, but I tend not to like them that much.
3. Do you tend to read romance books throughout the Valentine's Day season?
No, not really. Usually around Christmas and Halloween I get into holiday or horror themed books, but when it comes to Valentine's Day, I'm just not that into romance so I don't feel like reading much in February. Maybe someday I might do a Valentine's themed reading challenge, but not this year.
4. Your fictional sweetheart shows up at your door with a Valentine's Day gift. What is it?
A carton of old books. I'm talking books published in early 20th, or 19th century. I love old books! Their smell, the worn pages. So yes, that would definitely be my ideal gift. Who needs chocolate when you can have books?
5. How many romance books do you have that are written by the same author?
I'll go with Jane Austen's books, because I own a collection on my Kindle, as well as physical books of a few of them. The collection I own on my Kindle has seven or eight of hers, I believe (the six main ones and a couple unfinished ones). But I don't own many romance in general and even fewer by one author.
6. What is a romance book that made you cry?
I don't know if you'd consider this a romance, but it does feature a type of growing relationship between an American named Megan and the traditional Chinese General Yen. Most of the book is filled with their debates about their very different thoughts and opinions. However, and SPOILERS for the end, General Yen ends up being killed while Megan is able to escape. It's such a sad ending!
7. If you could choose any place (fictional or real) to escape to for a Valentine's Day date with your sweetheart, where would you like to go?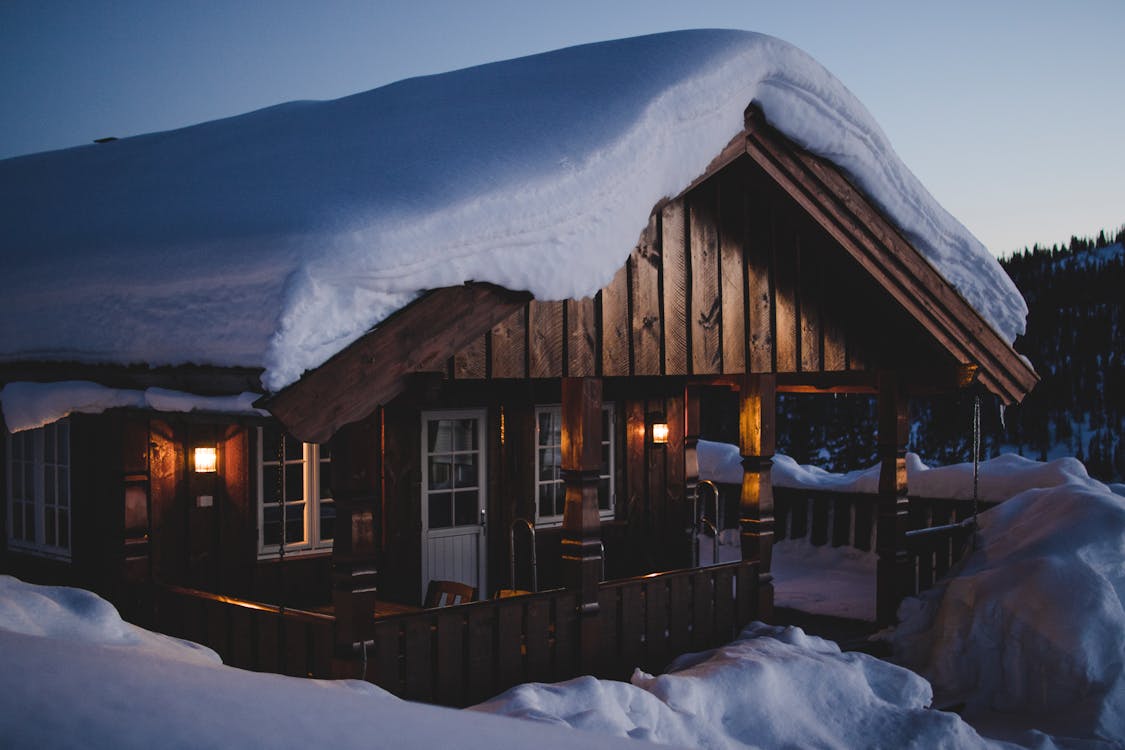 I talked to my boyfriend about this, and we both decided most of the places we read about in books we would not want to travel to. Like all the fantasy worlds are really harsh and a lot of historical eras are tough. So I decided to go with a cozy cabin during a blizzard up north. Sounds lovely!
8. DISTANCE MAKES THE HEART GROW FONDER: What anticipated book release do you know in your heart you will absolutely love?
This is the sequel to 12 Rules For Life by Jordan Peterson. It is kind of a self-help book, but while I think most self-help books are useless or pretty generic, this first book really digs in deep. It gives simple rules (like make your bed every morning), and then gets into the psychology of just why this will help your life. I loved the first book, so I immediately preordered the second book when I heard it was coming out!
9. Do you have any favorite love-themed quotes from any of the books you have read?
I choose two:
If I loved you less, I might be able to talk about it more.

– Emma by Jane Austen
Doubt thou the stars are fire;
Doubt that the sun doth move;
Doubt truth to be a liar;
But never doubt I love.

– Hamlet by William Shakespeare
10. ALL'S FAIR IN LOVE AND WAR: Do you have more books with red or pink spines?
Definitely red. I honestly only have a couple books with pink spines.
So there is the tag. How was your Valentine's Day? Did you read any great romance books over the season? What would your answers be to these questions? Let me know your thoughts down in the comments, follow my blog for more musings and, as always,
Best wishes in your life full of adventure,
Madame Writer