I can't believe winter vacation (寒假-han jia in Chinese) is over and this Monday I'm going back to college. Like last semester, this one will be entirely online. I'm taking six classes, including a lab (which I have no idea how they'll do online), and this might be the first semester I'm genuinely not looking forward going back to school. Luckily, I'm going to take a few more fun history classes, including Russian War Films and Colonial America, so I have something to look forward to.
Since I'm starting school next week, I decided to do a short post going through all the things I always make sure I do before starting a semester. Honestly, I love organizing and preplanning, so you know I get into getting ready for school. So here is my list of things every student, I think, should do before starting college, as well as things I personally like.
A Planner
I honestly feel like this is a must have for every student, whether you keep one of those fancy bullet journals or just a simple daily planner to write your tasks during the day. I keep both a physical planner as well as a computer document to track all the assignments I have due.
At the beginning of the semester, I write down all the class times I have, as well as all the big homework assignment due dates. And keeping in mind when big assignments are due really helps me break big tasks into small ones.
If you are a student and take only one thing from this post, get a planner! You'll thank me later.
Study Space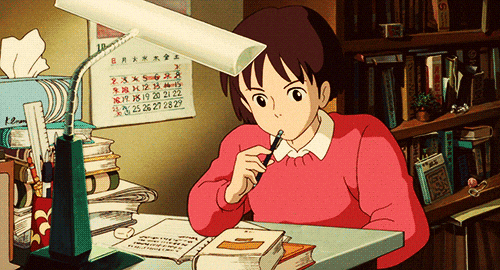 The meaning of a study space has changed a bit for me in the last year. A year ago, I would have said you need to organize a space in your room or house which is devoid of most distractions to study in when you are home after class, or a spot you like at your school which you can study in if your home is too distracting.
Unfortunately, this year with so much studying being online a study space has to be a place you both study between classes and attend classes online at. I like to set up a space before the semester starts where I can study each day. Not only do I want things I need (pens, notebooks, computer, drinks, etc.) nearby, but I also want it to be in a non-distracting environment.
Pens, Paper, Folders, etc.
Get everything you need to actually be in class beforehand. Pens, paper of choice, folders to organize notes (both on paper and on your laptop), calculator if required, highlighters, staplers, sticky notes, etc. Everything you will need to have on hand to succeed in classes.
This varies depending on exactly how you take notes. You may take notes entirely on your computer and not need any paper equipment. If that is the case, make sure to figure out how you are going to organize your online notes. I perfer taking notes by hand, but every student is different.
Know How You Plan on Notes
Whether you take your notes online or on a paper, know how you're going to organize your notes before the semester has begun. You might even have a list of notetaking methods which you want to try. Do you want to color coat your notes? Or try an outline method (I usually use this one)?
If you go into a new semester with no idea how to take notes, you will inevitably be overwhelmed when classes start and you're unsure on how to take notes. Also, if you've been unhappy with your notetaking in the past, go ahead and try another kind or tweak your previous note method to see if it helps. I'm always trying new ideas to organize my notes better.
Read syllabus/teachers' emails before class starts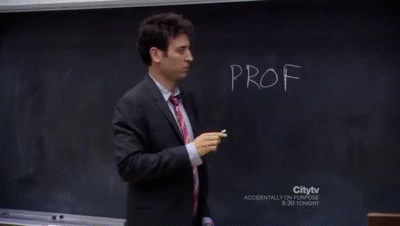 It is so important to read as much information before you start the class to get a gist of what you're getting into. Some professors email the syllabus early to students, while others will email general directions to the class. ALWAYS READ EVERYTHING!
Technically, this is true throughout the semester too. Don't just assume you understand an essay assignment, and instead read through every assignment in detail (possibly a couple times if it's a big part of your grade).
Generally, reading a syllabus in detail before the beginning of class will not only give you a chance to ask questions to the teacher early if you don't understand something, but it will give you a jumpstart on the semester in understanding learning requirements. I also find it helps me understand how much work I should put into everything. If 40% of my grade is from one essay, you know I'm going to preplan working really hard on that one assignment. I make sure to do this every semester, even if the teacher later changes the syllabus, it's always better to be overprepared instead of under prepared.
Parting Words of Wisdom
I'm definitely not an expert when it comes to college, but I've tried a lot of different things to figure out what really helps me succeed in school and it's worked so far. My basic advice is to look at how other people, especially the good students, learn in school and emulate them. Always be prepared, even though sometimes that's impossible.
Overall, just work hard and stay organized and success is just around the corner.
What are some pre-semester things you do to prepare, whether you're in school now or twenty years ago? Do you do any of the things I do? Let me know your thoughts down in the comments, follow my blog for more musings and, as always,
Best wishes in your life full of adventure,
Madame Writer