I am a massive fan of Jane Austen, and it is almost solely due to her books that I became such a fan of classics in general. Her books for me are like a gateway to much more complex classics like Les Misérables and War and Peace.
Since I love doing book tags, I was hoping to find a really good Jane Austen themed book tag. Unfortunately, there is only one I could find, which is only six questions long and looked a bit to boring to me. Since I couldn't find one I liked, I decided to create my own.
Obviously, if you haven't read most of Austen's works, you may not get these character references. If you are curious why I chose this questions to put with the characters, let me know in the comments so we can discuss what I was thinking. Right, let's get into it!
Elizabeth Bennett (P&P)
(a book filled with prejudices, whether by a character or the author themselves)
We all have biases (whether it's against short people or our hatred of chocolate pudding), so technically I could put any character or author here. But I'll pick an easy one: Margaret Hale (or for that matter any character) from North and South by Elizabeth Gaskell.
She is highly prejudiced against the north, which she is forced to move to. But most everyone in this book has their prejudices, whether it's against one character or a place. If you're curious to read my full thoughts on this book, I wrote a review for it a couples months ago.
John Willoughby (S&S)
(a book with a lovely cover but little substance inside, a.k.a., a bad book with a good cover)
I love the cover for Artemis Fowl! It's just a pity I was totally not a fan of the book (I wrote a full review of it). Artemis is a horrible human being who doesn't deserve to win. Where is the justice? But still, the cover is so beautiful!
Anne Elliot (Persuasion)
(a book you read when you were young which you still love)
I've mentioned this series a few times on my blog, but it's one of the few series I read as a very young child that I still love just as much. I own at least the first twenty books!
Fanny Price (Mansfield Park)
(a book which is unassuming but deeply moving once you get below the surface)
It's a pretty unassuming title and cover, and even the plot sounds boring. It's about a woman who goes to teach Shakespeare in prison, and yet there is so much more below the surface. Reading it made me want to have Shakespeare taught in every prison, and it's a beautiful and moving memoir!
Catherine Morland (Northanger Abbey)
(a book filled with imagination, whether it's a fantasy world or imaginative language)
I feel like this is a cop-out answer, but when it comes to fantasy worlds, none are more complex and detailed than J.R.R. Tolkien's Middle Earth. Unfortunately, I haven't read The Lord of the Rings trilogy (I know, I should be shot at dawn), but I have read The Hobbit and loved it!
Mr. Collins (P&P)
(a book/character which takes itself way too seriously)
I know, I know, this is probably an unpopular opinion, because I know so many people love this book and its sequels. But it honestly did take itself way too seriously as if it were some ground-breaking view of the fantasy genre when the characters, the plot, and the world were so bland.
Marianne Dashwood (S&S)
(a book which is extremely emotional)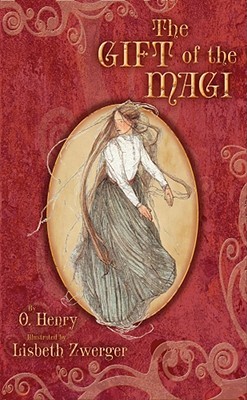 Technically, this is a short story, not a book, but it is found in book form, so I'm counting it. It's a truly beautiful and slightly bittersweet story about Christmas giving. If you haven't read this story, I highly recommend it! Plus, it's a quick read.
Captain Frederick Wentworth (Persuasion)
(a book about the ocean that you love or hate)
Honestly, I have mixed feelings about this novella. On one hand, it's a great book, but it's also written in a particular style of prose which the protagonist himself spoke, filled with grammatical errors and weird language slang. If you can get past the language, though, it's a great book!
Edmund Bertram (Mansfield Part)
(a book character who is oblivious)
Every YA female protagonist ever? I'm just kidding (well, maybe). But I'm going to choose Bella from Twilight by Stephanie Myers. I'm pretty sure she's only ever aware of anything when you literally hit her over the head with information. Just saying…
General Tilney (Northanger Abbey)
(a book character who is obsessed with money/material gains)
My first thought is Scrooge from The Christmas Carol by Charles Dickens, but I feel like that is too obvious, so I'm going with Count Olaf from The Series of Unfortunate Events by Lemony Snicket. If you haven't read the series, it's about three orphans whose fortune Count Olaf spends the entire series trying to gain, mostly by killing everyone. He's definitely an awesome person…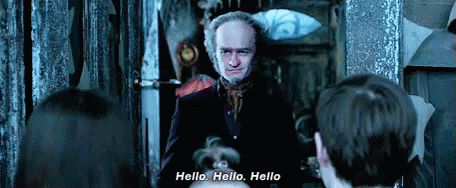 Mr. Darcy (P&P)
(a fictional love interest who is both perfect and flawed)
I choose Marak, the Goblin King, from The Hollow Kingdom by Clara B. Dunkle. He's both an amazing love interest and a selfish, flawed character. I loved this series when I was young, especially the first book (I wasn't as much of a fan of the second and third books). Plus, for a YA novel, it has a surprisingly complex understanding of humanity.
As always, I'm not tagging anyone, but if anyone does do this tag I'd love to read your answers!
Have you read any of these books? What's your favorite book by Jane Austen? Let me know your thoughts down in the comments, follow my blog for more musings and, as always,
Best wishes in your life full of adventure,
Madame Writer