I know, today's post was supposed to be about foreign films, but I wasn't quite sure where to put this post, so it's going up today.
As one of my reading goals for 2019, I said I was hoping to compete in more Reading Challenges. My problem is that I'm incredibly bad at reading challenges, because I tend to read whatever I want when I want. However, I have found three reading challenges that are ones I believe will be easy to finish, mostly because I naturally read these types of books anyway. So, let's get into examining each of the three challenges.
The Year of the Asian Reading Challenge
If you are curious to read the full rules or sign up for this challenge, follow this link to The Quiet Pond blog
This one will probably be the most fun to complete for me. The basic idea of this challenge is to read as many Asian authors as you can in one year. There are special levels as well: six, in fact. And I'm going for the highest. For reference, these are the levels:
Philippine tarsier: 1 to 10 books read
Indian cobra: 11 to 20 books read
Malayan tapir: 21 to 30 books read
Giant panda: 31 to 40 books read
Asian elephant: 41 to 50 books read
Bengali tiger: More than 50 books read
And I'm going for…
The Bengali Tiger
Yes, that's right, I'm hoping to complete over 50 books this year from Asian authors. In January, I've already completed 3 books by Asian authors, so honestly I don't think I should have trouble completing this challenge. But I do have a spreadsheet documenting each book I read and I hope to read at least 51 books.
Back to the Classics Challenge
If you want to see full rules and information about this challenge, here's a link to Books and Chocolate blog.
This one will be a lot easier than the last one, because the main idea is to read 12 classics completing different goals. Here are a list of the challenges:
19th Century Classic. Any classic book originally published between 1800 and 1899.
20th Century Classic. Any classic book originally published between 1900 and 1969.
Classic by a Woman Author
Classic in Translation. Any classic originally written in a novel other than your native language.
Classic Comic Novel. Any comedy, satire, or humorous work.
Classic Tragic Novel. Tragedies traditionally have a sad ending, but just like the comedies, this is up for the reader to interpret.
Very Long Classic. Any classic single work 500 pages or longer, not including introductions or end notes.
Classic Novella. Any work of narrative fiction shorter than 250 pages.
Classic From the Americas (includes the Caribbean). Includes classic set in either North or South America or the Caribbean, or by an author originally from one of those countries.
Classic From Africa, Asia, or Oceania (includes Australia). Any classic set in one of those continentss or islands, or by an author from these regions.
Classic From a Place You've Lived. Read locally! Any classic set in a city, county, state or country in which you've lived, or by a local author.
Classic Play. Any play written or performed at least 50 years ago. Plays are eligible for this category only.
So, there you have it. I've already completed at least one of these categories, so this one should be no problem to complete this year.
Pages Read 2019
If you want to learn more about this challenge, here's a link to the official blog post by Book Dragon's Lair.
This one is more because I'm curious to see just how many pages I can read in one year. I always look more on how many books I read, but since this year I wanted to read more challenging, longer books, I want to keep track of how many pages I read as well. For reference, according to Goodreads, I read 36,734 pages last year. That is a lot of pages. In this challenge, there are levels as well.
Bonsai – Read 12,000 pages
Shrub – Read 24,000 pages
Dwarf Peach – Read 36,000 pages
Apple Tree – Read  48,000 pages
Oak – Read 60,000 pages
Douglas Fir – Read 72,000 pages
Sequoia – Read 84,000 pages
Redwood – Read 84,001+ pages
Going according to my page count last year, I'm thinking of aiming towards the Apple Tree level, both because I love apples and I want to challenge myself this year…just not to much. I can't imagine being able to read over 84,000 pages in one year.
So yes, I will be reading a whole lot this year…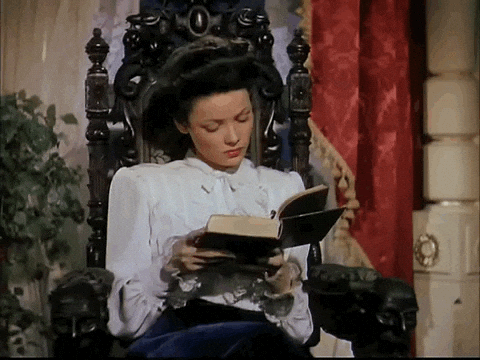 Anyway, what book challenges are you doing this year? How do these challenges look to you (or rather, do you think I'm way in over my head)? Let me know your thoughts down in the comments, follow my blog for more madness and, as always,
Best wishes in your life full of adventure,
Madame Writer