I haven't done a book tag in so long (as it turns out, since the beginning of December), so I thought I'd do a fun Winter-themed book tag, since currently (as I write this) it is -10ºF (-23.33℃). So, yes, it's a bit cold. Anyway, I came across this tag on a blog called Marissa Writes, and as far as I could tell, she is the original creator. Without further ado, let's get into it!
Falling Snow
The colors of winter are muted. Choose a book that has whites, light blues, and grays on the cover.
I love this book's cover! The book, however, I had mixed feelings about. I liked the historical parts, but not the modern parts. I actually didn't do a full review for this book, which surprises me, because for some reason I thought I did.
Crackling Fires
Colder weather makes for the perfect time to sit by a crackling fire in the fireplace. What book is the best to curl up next to a warm fire with?
I choose this book, just because I received the first three books of this series for my birthday a couple weeks ago. Saying that, any cozy historical mystery will do. I love bundling up in a quilt with a cup of tea and reading a cozy mystery when it's super cold outside.
Ice Storm
Winter storms can be brutal. What book do you love that takes the characters through a brutal season?
This book takes place during the New York blizzard of 1879, where many lives were lost. This is a thriller/mystery about a woman trying to find two little girls lost in the snow. It's not my favorite book, mostly because of the ending, but it was certainly brutal on the characters.
Winter Wishes
Spending more time indoors allows for more time to dream and wish. What character is living a life that you dream about?
I would want to be pretty much every character in this book. Imagine being able to travel the world on dangerous adventures and visit legendary places. These people are living my dream life! If you haven't already read it, check out my full review on this book here.
Hot Cocoa
There is nothing like a hot cup of cocoa during the winter, as adults we often under estimate it. What book do you think should be the next big thing?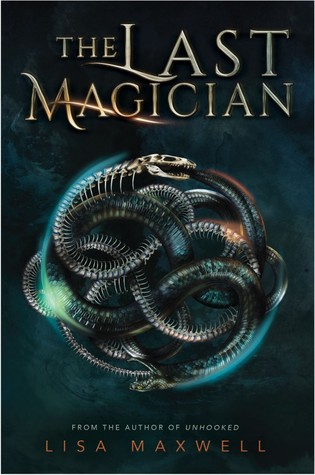 I have not read the sequel, mind you, but when I read this book a little over a year ago, I could see the makings of the next great fantasy series. It's not a perfect book, by any means, but it's fun and the world is interesting. I heard the second book may not be as good as the first one, so maybe it won't be the next big thing. Honestly, I haven't read any books published recently I thought were good enough to deserve the title of "next big thing."
Lip Balm and Lotion
Soothing dry skin is part of the winter for many. What book is full of soothing & comforting words?
You're probably sitting there asking me, "What' so soothing about Crime and Punishment? It's literally about a murderer committing a murder and eventually being caught." But to me, it was so comforting. The book is filled with hope, despite the bleak obstacles put before many of the characters. If people can survive and thrive in a world as harsh as Russia during that era, it would make sense that I should have life much easier in modern America.
Peppermint Mocha
What is your go to winter food or drink for those reading marathons of winter?
Lots and lots of tea. I'll drink any tea, as long as it's not black (it's too bitter for me). Green tea, cinnamon apple tea, peppermint tea. You name it, I've probably drunk it.
What are your answers to those questions? What's your favorite drink during winter, whether it's cold or hot where you live? Let me know your thoughts down in the comments, follow my blog for more madness and, as always,
Best wishes in your life full of adventures,
Madame Writer