The year is coming to an end, and while I will miss it, it's always encouraging to start a new year. This year nothing seemed to go right. Saying that, I have so enjoyed writing this blog and it's helped me in innumerable ways. Usually, I do I short reading wrap-up at the end of each month. But today I want to do a wrap-up of 2018, taking into account not just reading but writing, movies, and just whatever I was obsessed with this year.
Reading
I read a total of 135 books this year, which is lower than 2017 (when I completed 199 books), but I'm still happy with. Here's some extra book stats from My Year in Books on Goodreads.
36,734 pages seems like a lot, though I suppose my average length is so low because I read a bunch of short stories. But I'm really happy with my states!
Best Books I read in 2018
While I did read a lot of great books this year, I'm narrowing it down to about ten that I really loved and would totally reread. (This list is in order of when I read it, not necessarily what I liked most)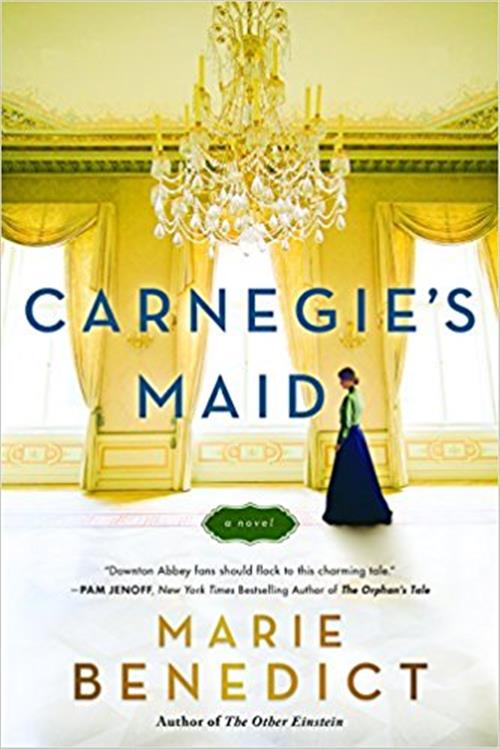 Carnegie's Maid by Marie Benedict (my review) (historical drama)
Book of Chuang Tzu by Zhuangzi (Chinese philosophy, classic)
Forgotten Ally: China's World War II, 1937-1945 by Rana Mitter (my review) (historical non-fiction)
The Maze Runner by James Dashner (my review) (YA dystopian)
Amazing Grace: William Wilberforce and the Heroic Campaign to End Slavery by Eric Metaxas (my review) (historical non-fiction)
The Cry of the Icemark by Stuart Hill (my review) (YA fantasy)
Hogfather (Discworld #20) by Terry Pratchett (my review) (fantasy)
The Alienist by Caleb Carr (my review) (historical mystery)
Something Wicked This Way Comes by Ray Bradbury (my review) (Children horror, classic)
Crime and Punishment by Fyodor Dostoyevksy (my review) (classic)
Worst Books I Read in 2018
With the best books, there also comes the worst books. I'm categorizing these as the books I gave 2 or less stars on Goodreads and even now I feel an intense dislike towards them. That is, that they are memorably bad. Again, this list in order of when I read them.
The Cruel Prince by Holly Black (my review) (YA fantasy)
The Chalk Man by C.J. Tudor (my review) (Thriller)
Heart of Iron by Ashley Poston (YA fantasy)
The Tangled Lands by Paolo Bacigalupi and Tobias S. Buckell (my review) (fantasy)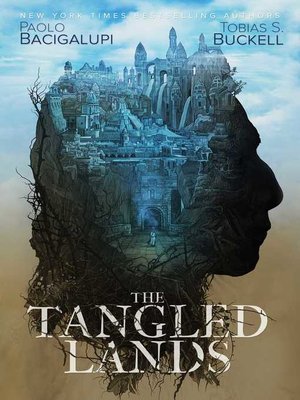 Parlez-Vous Murder? by Susan Kiernan-Lewis (my review) (mystery, indie)
My Lady's Choosing: An Interactive Romance Novel by Kitty Curran (my review) (choose-your-own-adventure)
The Amityville Horror by Jay Anson (my review) (horror)
Island of the Mad (Mary Russell/Sherlock Holmes #15) by Laurie R. King (my review) (historical suspense)
Nights of the Living Death: An Anthology by Numerous Authors (my review) (horror, short story)
I Was Anastasia by Ariel Lawhon (my review) (historical fiction)
Movies/TV
I actually didn't watch a whole lot of movies this year. Instead, I've been consuming way too much of YouTube than is probably good for me, especially Booktube and Travel Vloggers. But I will share of few of my favorites and least favorites (also, this does not include Asian dramas, which I have a separate post for).
Best Movies/TV Shows of 2018
The Alienist (TV show, mystery)
Tomb Raider (Movie, action) (my review)
Crazy Rich Asians (Movie, romantic comedy)
Worst Movies/TV Shows of 2018
Jurassic World Fallen Kingdom (Movie, action)
A Wrinkle in Time (Movie, fantasy)
Riverdale (TV show, teen drama) (my review)
My Favorite Youtubers of 2018
Booktube
Travel Vloggers
My Favorite Songs 2018
Head Above Water by Avril Lavigne
Glitter and Gold by Barns Courtney
This Mountain by Fouzia
Back to You by Selena Gomez
Happy Now by Zedd
We Will Rise Again by Meredith Godreau (from Far Cry 5)
And Thank You!
Another year is gone! I've been writing this blog for over two years now and for anyone who has read, liked, and commented on my posts, thank you! My blog has recently reached 500 followers. It doesn't sound that massive, but to me it seems like some unachievable number that I could not have imagined.
What are your favorite things of 2018? Books? Movies? Songs? Let me know your thoughts down in the comments, follow my blog for more madness and, as always,
Best wishes in your life full of adventure,
Madame Writer